Safran's Resilient Positioning, Navigation, and Timing Solutions
With field-proven resilient positioning, navigation and timing products, Safran provides precise timing, synchronization, simulation and inertial navigation solutions for both commercial and defense industries.
Securesync® Time And Frequency Reference System
SecureSync harnesses Safran's leading PNT technology into one flexible, modular platform designed to synchronize critical defense and commercial infrastructure that requires extreme reliability and security.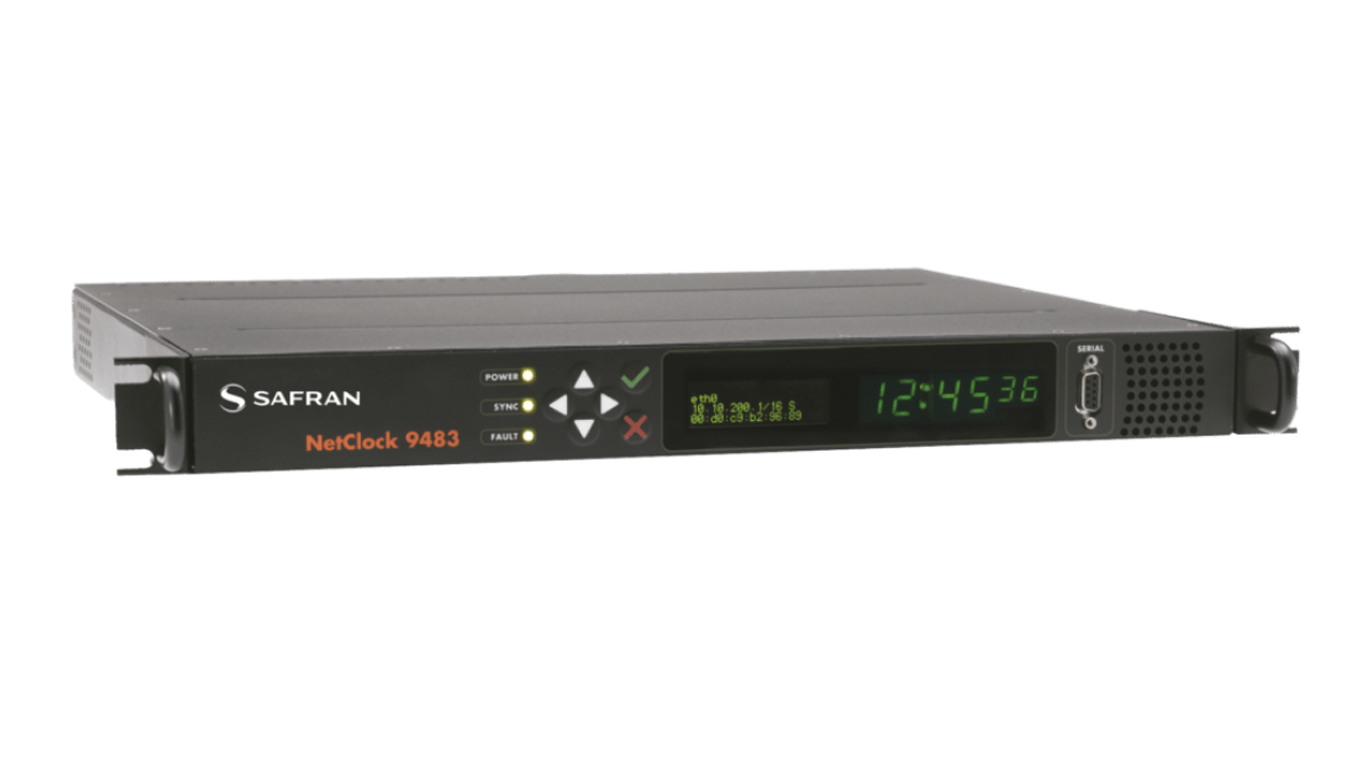 GPS Master Clock: Netclock Public Safety Master Clock
The latest generation of the NENA-compliant NetClock Master Clock / Time Server offers a  modular design for greater versatility, multi-network port card for separate, isolated networks, and optional PTP master/slave card.
We provide the industry with scalable solutions across multiple generations of synchronization technologies from legacy SONET/SDH to highly accurate frequency and time solutions for packet-based networks. We were also the first to integrate the delivery and assurance of synchronization. Now our technology is leading the way by taking timing accuracy to the next level with the smallest size and power consumption on the market. This enables precise synchronization where it's needed most.